Are you in the right place?
Gräsklipparbutiken is operated by Entreprenadbutiken AB, corp. ID no.: 556553-4566. Below you can find out complete purchase conditions and Data Protection Policy:
1. Right of Withdrawal
We offer a 14-day right of withdrawal in accordance with the Distance and Doorstep Sales Act (SFS 2005:59).
The product must be returned in essentially the same condition and in the original packaging. If the product is sealed, the seal must not be broken.
If the seal is broken upon return, the product is considered to be used, and we then reserve the right to impose a price deduction on the product corresponding to the product's reduction in value.
You as a customer defray the return freight charges and, upon request, must always be able to prove that you sent the product off; therefore, you should always ask for an acknowledgement slip from the shipping company.
If you wish to exercise your right of withdrawal, please contact our customer service department by telephone at +4631- 24 30 15 or by email at info@Gräsklipparbutiken.se and notify us that you would like to withdraw your purchase.
We will e-mail you a form indicating the location to which the product is to be sent back and how to do so. According to Swedish law, you must notify us that you wish to exercise your right of withdrawal. Therefore, returns that are not announced in advance will be rejected.
The right of withdrawal applies only to private individuals, not companies.
Products exempted from the right of withdrawal and which cannot be returns are decal kits for Automower, as these are custom-made to your specifications.
Guidelines for returns and exchanges to avoid deductions for reductions in value:
• The product must be returned in essentially the same condition and in the original packaging. If the product is sealed, the seal must not be broken.
• We must receive exchange/withdrawal requests within 14 days from you having collected the dispatch. The then have 14 days in which to ensure that the products get back to us.
• The product(s) must be returned in their original packaging; the packaging must not be damaged and all original content must follow.
• The product(s) must not have been installed, used or otherwise deviate from its original condition.
• Always make sure that the order was correct by comparing item numbers on the those products you have received with the accompanying acknowledgement slip without breaking the package seal.
• An unredeemed package is not to be considered as an exercise of the right of withdrawal.
• You as a customer defray the return freight charges and, upon request, must always be able to prove that you sent the product off; therefore, you should always ask for an acknowledgement slip from the shipping company.
• A return takes up to 14 days to process.
2. Package seal:
Depending on how the product is packaged, it will be sealed in a variety of ways. The most common way is for the product to be sealed in a plastic bag. Electronic spare parts are often sealed with a label or special tape. Below is an example of how it might look: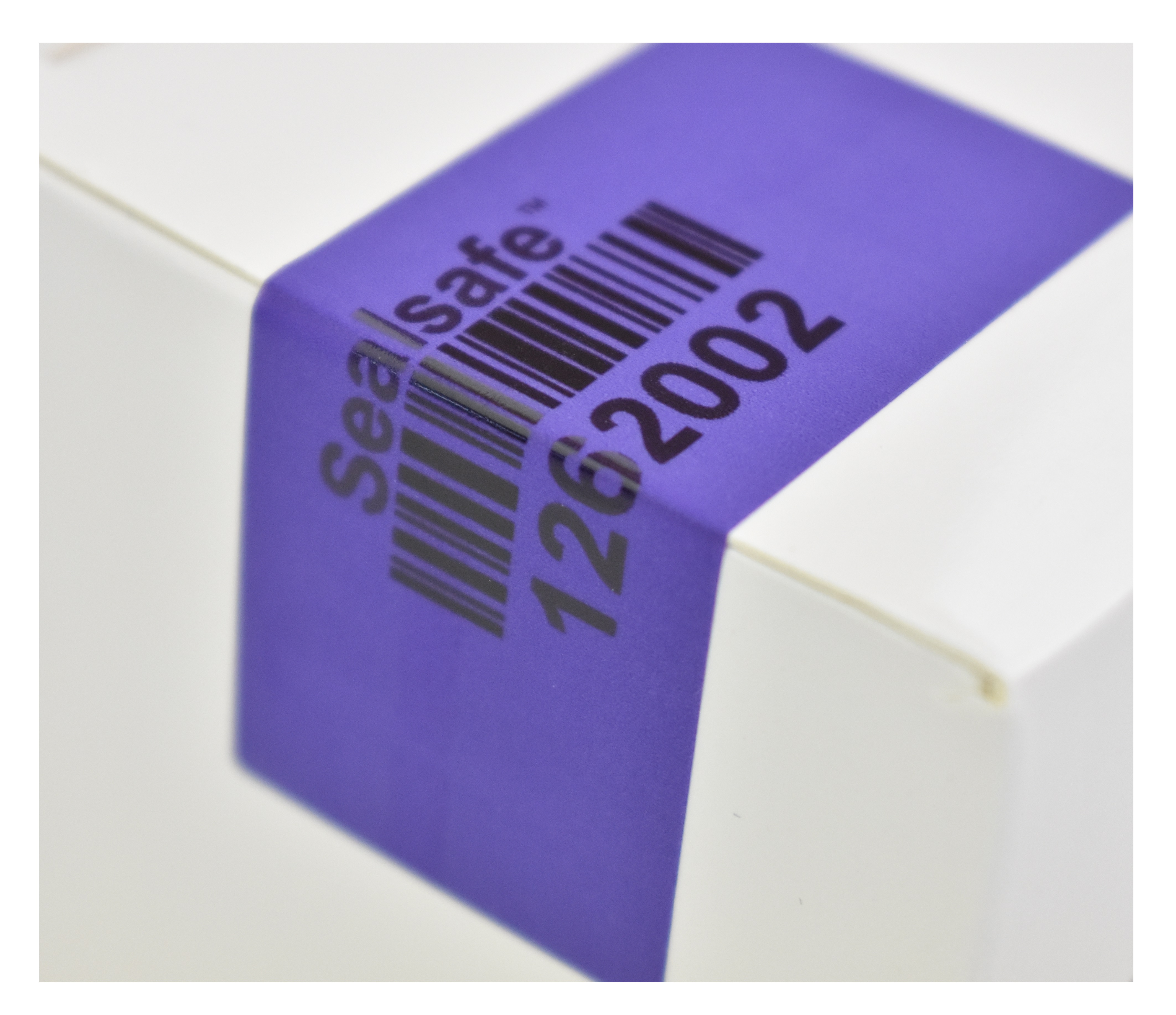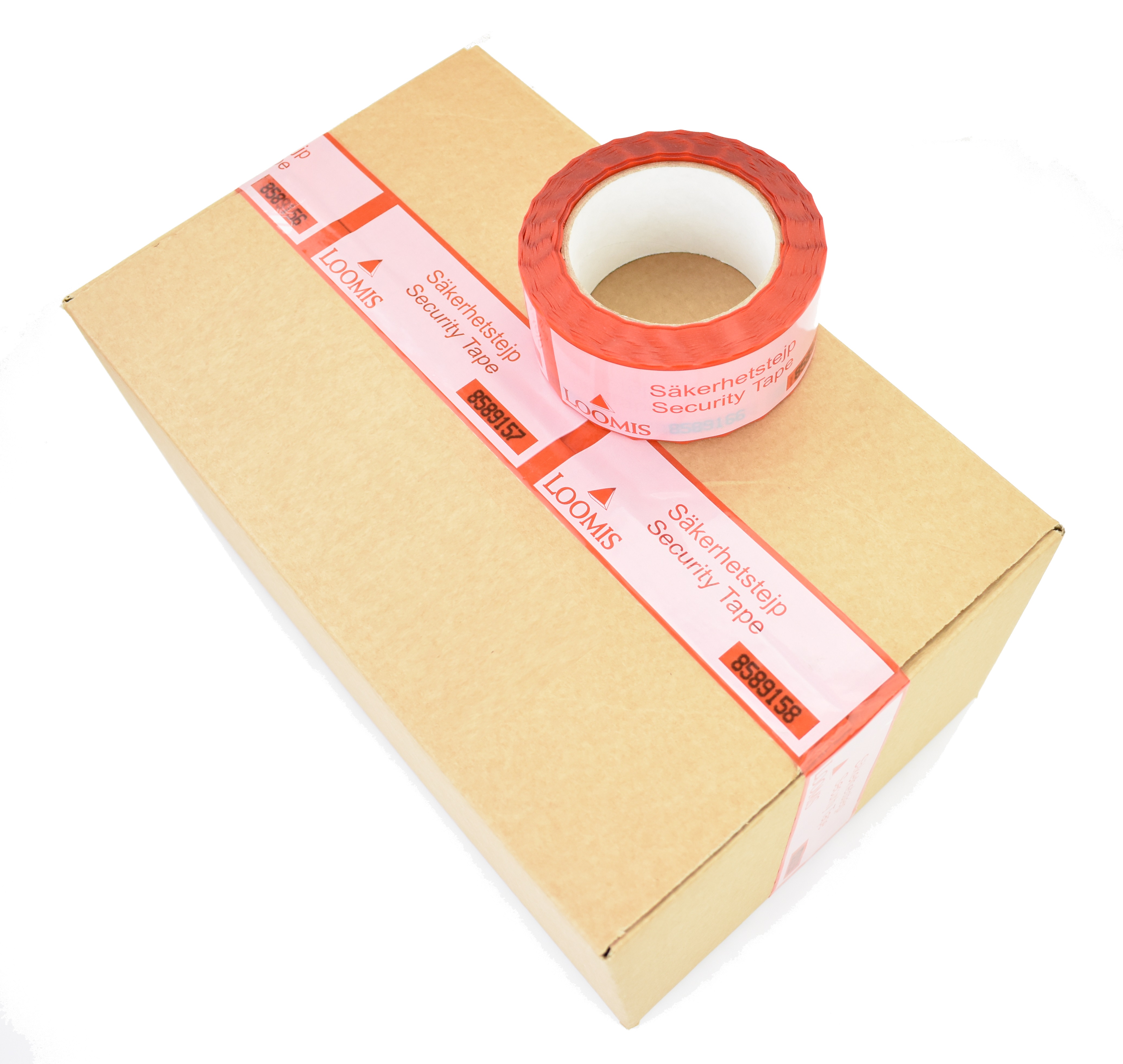 3. How to make a return
Package returns are made via any expediter to the address that appears on the return form. We have no means of picking up packages at collection points. If this occurs, we must deduct EUR 30 from the amount of your refund. It is therefore both in your best interests and our to send returns as a business package or similar. We will not be responsible for any costs that arise in connection with substandard packaging. Therefore, please ensure that the package is well packed.
Upon an approved return, the entire product cost is refunded, however not the cost of freight.
4. Refunds
Upon exercising your right of withdrawal, you are entitled to receive a refund within 14 days of the date on which Gräsklipparbutiken has received the return. Refunds are made using the same tender that the customer used upon purchase.
5. Product Exchange
Did you happen to order the wrong product and you want to make a replacement? Did you find that the size was not good? Contact us if you want to take advantage of the open purchase policy, send back the item you wish to return and then order the correct item from our homepage.
We will refund you for the product you wish to exchange once we have received it.
6. Open Purchase
We offer a 14-day open purchase policy. Buy on an open purchase means that you get money back if you no longer wish to have the product and you return it within a certain amount of time.
Open purchase does not apply to products with broken seals or which are used.
The return address is:
Gräsklipparbutiken AB
Transportgatan 39
422 46 Hisings Backa
Sweden
7. Freight and Delivery
Deliveries from us are made using the Swedish Post and DHL according to the below within the EU. Order are sent within 1 - 3 days from us. As a customer, you are entitled to cancel the purchase in the event of a delay in delivery. Freight costs are dependent on weight, sample prices within Sweden: 3 kg cost SEK 50, 10 kg SEK 65, selected products are freight-free.
Your freight costs are shown at the checkout before you complete the purchase.
Swedish Post / DHL: Total delivery time: 1-3 working days. Please note that for delivery to hard-to-reach, sparsely populated locations in Norrland, delivery can take one extra day beyond that which is stated below.
Items are retained by the shipping company representative for 10 days.
For countries outside of the EU, import duties and import VAT will be added from the shipping company.
8. Damages during transport
All transport claims are to be made via DHL. Follow the instruction below in order to make your claim.
Go in onto DHL's homepage. Under the "Contact Us" tab, select "Domestic Claim" - Go to Register Claim. Fill out the form and send it in. You will be contacted by DHL within 1-2 working days.
Alternatively, call DHL at 0771-345 345
9. Spare Parts
Spare parts that are not part of our regular product range are ordered after the customer has placed his order with us. It normally takes 2-5 working days for us to receive the spare part from our supplier. Thereafter, we send off your product within 1-3 working days. Orders for spare parts cannot be cancelled.
Please note that the delivery time for spare parts may deviate if an item is restocked by our supplier.
If Gräsklipparbutiken cannot deliver within the allotted amount of time, the consumer shall, without unnecessary delay, be informed of the reason for the delay and be given a new delivery time. If Gräsklipparbutiken cannot correct the problem within a reasonable amount of time, the consumer is entitled to cancel the purchase. This also applies to special orders.
10. Non-redeemed Products
We charge a fee of SEK 300 for costs we incur for outgoing and return freight, as well as administration if you do not redeem the ordered package.
11. Payment
Payment can be made via bank/credit card, PayPal & Pre-payment via bank transfer.
• Bank/credit card
We accept Visa and MasterCard / Eurocard. All transactions are sent encrypted via SSL (Secure Sockets Layer) and are completely secure. We also fulfil the requirements for PCI DSS.
• PayPal safe and secure payment alternative on the net.
12. Order Confirmation
When you have placed an order on our home page, you receive an order confirmation sent to your e-mail address. If you have not received this, it might be found in your junk folder.
If you have checked this and you cannot find it, kindly contact customer service and we can help you.
It is important that you verify your information in your order confirmation, or else it may entail extra costs if your package is sent to the wrong address due to incorrect address information.
13. Errors and Correction of Published Material
Our material is subject to pricing errors and errors in rendering images, technical faults on the website, web browsers or in the hardware such as networks and servers.
14. Complaints
We guarantee that the goods you receive are free of defect upon delivery. If you receive a broken item, contact us as quickly as possible and describe what the defect is in detail. According to the Consumer Sales Act, you have a 3-year right to make a claim, and 2 months is considered reasonable time for a defect/damage.
Upon returned a claimed/guaranteed item, the customer defrays the shipping to use and we pay the freight back to the customer. We do not redeem packages sent to us by consignee freight without our written approval! In the event of a dispute, we have a policy of following the recommendations of the National Board for Consumer Complaints. If Gräsklipparbutiken makes a redelivery or rectifies the fault upon a claim, any freight costs are refunded within 14 days from the date on which Gräsklipparbutiken received its returned product. Return of goods and refunds shall be made without unnecessary delay.
15. Guarantee
Gräsklipparbutiken gives you a 2-year guarantee on all NEW products, except for accessories and spare parts for which a 1-year guarantee is offered.
The guarantee for products only covers original manufacturing faults, and thus not faults that arise upon or after one's own modification of the product's function and appearance, such as refurbishing, upgrading or other configuration of the product. Your order confirmation serves as a guarantee certificate.
The guarantee does not apply to damages having arise through:
• Faulty installation
• Mishandling
• Accident
• Professional use
• Competitive use
• Normal wear and tear/deterioration
Gräsklipparbutiken reserves the right to deny a claim if it is shown that the good is not faulty according to the applicable consumer protection legislation.
16. Manuals
Where appropriate, the product will be accompanied by user manuals either in hard copy or digital form
17. Sales to Minors
We do not enter into contracts with minors (those less than 18 years old) without the approval of a guardian
18. Negligence
If the consumer has handled a product beyond that which is allowed or if any part of the product is missing or damaged, the consumer shall be liable for the reduced value of the product and then we reserve the right to make a reduction for the loss of value when issuing refunds. This reduction in value can be up to 100% if considered justified.
19. Liability
Gräsklipparbutiken requires that you as the purchaser of products on the sight possess the necessary knowledge with regard to the assembly of ordered reserve parts or accessories. You are responsible for the supplied spare part being installed in a professionally correct manner. Unprofessional work can pose considerable danger to the user. Claims for damages regarding the consequences of fault use/installation will not be honoured.
20. Promotional Campaigns and Offers
From time to time, Gräsklipparbutiken show offer promotional campaigns on the site that offer more advantageous terms and conditions that those set out in these terms and conditions, e.g., with regard to payment. These more advantageous terms and conditions apply as long as the campaign is in progress and for the specific products indicated by Gräsklipparbutiken in connection with the campaign. Gräsklipparbutiken reserves the right at any time to withdraw such promotional campaigns. Upon the conclusion or cancellation of a campaign, these terms apply without modification. The offer on specific products on our site applies for a limited time or while supplies last.
21. Force Majeure
We assume no responsibility for delays or errors as a result of circumstances beyond the control of the company, such as labour disputes, fire, war, official decree, reduced or lack of delivery from the supplier.
Furthermore, no responsibility is taken for any changes to products/product qualities that are modified by the respective supplier and other factors beyond our control. Neither is the company responsible for direct or indirect damage or loss that the customer may incur.
22. Questions Regarding our Ordering Conditions
If you have any questions regarding ordering conditions, you are always welcome to contact us; details are given below. Upon purchase, we immediately send a confirmation via e-mail. If you do not receive a confirmation, it may be due to you having provided an incorrect e-mail address. Kindly contact us via customer service.
info@Gräsklipparbutiken.se
To the contact form >>
To information on Secure E-commerce >>
Gräsklipparbutiken's Data Protection PolicyHow do we handle your personal information?
Gräsklipparbutiken uses your personal information in order to be able to offer our products and services. We gather no more of your personal information than we need. We do not sell your information onward to third parties. In this data protection policy, we go through and explain how we collect and use your personal information. When you order products through us, you approve our data protection policy. We will also describe your rights. It is important that you read through our data protection policy before placing an order with us. Contact us if you have any questionsinfo@Gräsklipparbutiken.se
What information do we gather?
We gather information about you as a private person or your company when you place an order with us, or when you contact us via form, e-mail, telephone, social media or letter.
The information that we gather may be:
• Personal and contact information
• Name/company name
• Corporate/personal ID numbers
• Address information
• E-mail address/telephone number
• Delivery information
• Invoicing address
• Invoicing info
• Other payment information
• Financial information
• Department information
• Geographical information
What do we do with the information?
Your data are used to send out advertising in the form of e-mail and postal dispatches, if you use our service "collection at store" or workshop services, we will send out information or contact you via telephone if your machine or product, for example, when it is ready for collection.
Will we sell information about you to third parties?
We will not sell your personal information onward to third parties. We may need to share your information with providers of services to Gräsklipparbutiken in order for us to be able fulfil our obligations toward you. We comply with the technical and legal requirements for your personal information to be processed safely.
Examples of companies with which we may share your information:
• Suppliers of products that offer guarantees
• Credit report companies
• Official authorities
• Others
Within which geographical zones do we process your personal information?
We always strive for your data to be processed within the EU/EEA.
How long do we save your personal data?
We save your data as long as it is necessary to fulfil our
obligations.
What are your rights?
• You may request a copy of the information we have about you.
• You are entitled to correct incorrect information about yourself.
• You have the right to be removed*
*There are legal obligations for Gräsklipparbutiken that prevent us from immediately erasing a part of your
data. This obligations come inter alia from accounting and
tax legislation, banking and money laundering legislation.
Within Gräsklipparbutiken there are the following sales channels
Gplshop.co.uk
Motorsågsbutiken.com
Entreprenadbutiken.com